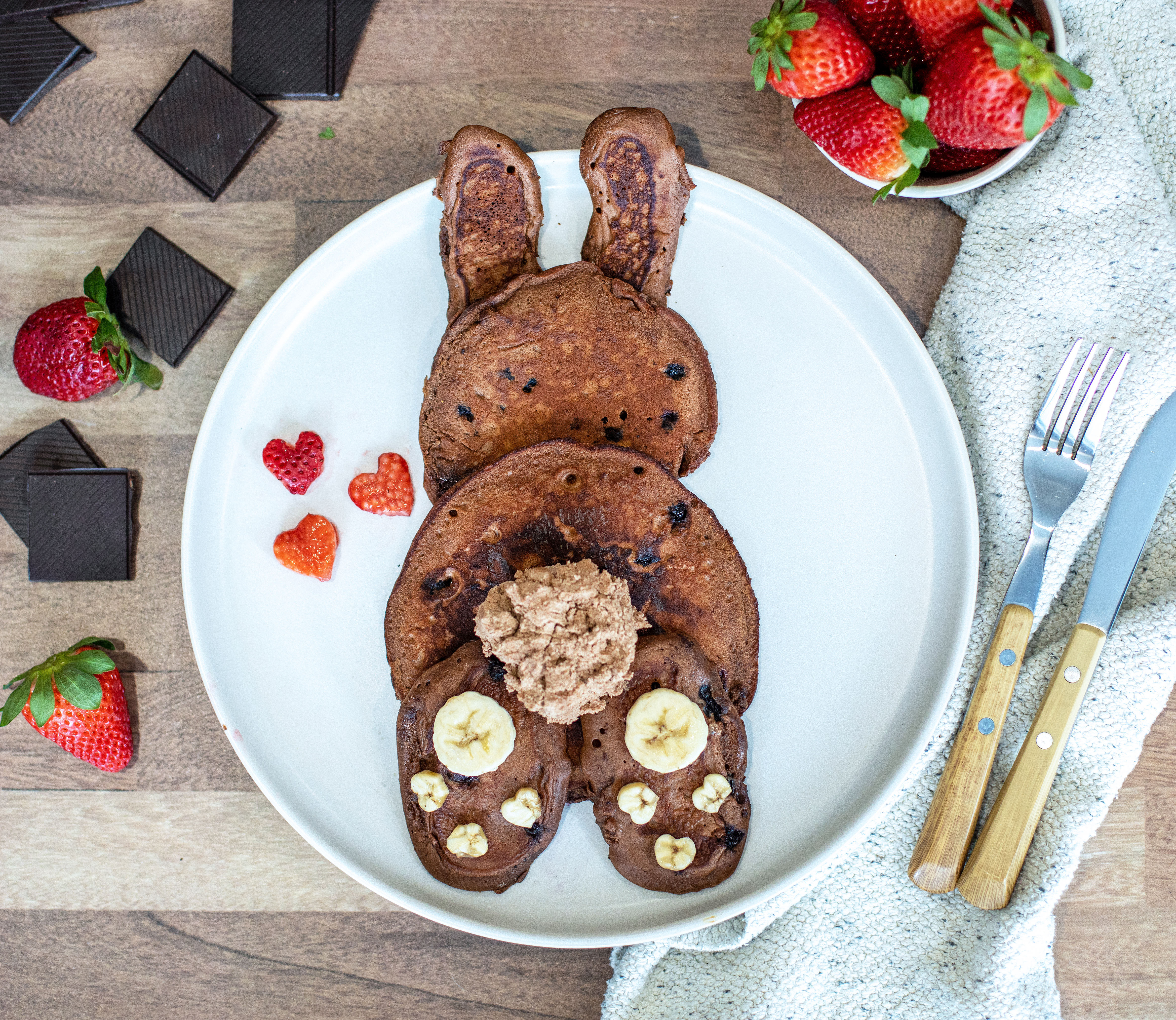 Servings: about 20 small pancakes
Ingredients
Pancakes:
2 eggs
100 ml icing sugar
100 g of Laura Secord 70% dark chocolate, melted
1 cup of flour
1 tsp. baking powder
1 cup of milk
½ to 1 cup of blueberries*
* For double chocolate pancakes, replace the blueberries with Laura Secord chocolate chips!
Chocolate whipped cream:
125 ml of 35 % heavy cream
75 g of Laura Secord milk chocolate, in pieces
Steps
Chocolate whipped cream:
1. Bring the cream to a boil and add the chocolate pieces. Remove from heat.
2. Mix well to obtain a uniform mixture and leave to cool for about 1 hour in the refrigerator.
3. Before serving, beat the cream to mount it to stiff peaks.
Pancakes:
1. Beat the eggs with the sugar with an electric mixer.
2. Add the melted chocolate to the mixture while continuing to stir vigorously.
3. In another bowl, combine the flour and the baking powder and then add to the pancake mixture in alternance with the milk.
4. Add the blueberries and stir gently.
5. Bake the pancakes in the desired size!