Almond Cherry & Chocolate Marble Cake
Ingredients
220ml of white flour
220ml of almond powder
1½ tsp of baking powder
½ tsp of salt
½ cup of margarine
¾ cup of sugar
2 eggs
½ cup of milk
¼ tsp of pure almond extract
Approximately 20 cherries cut in quarters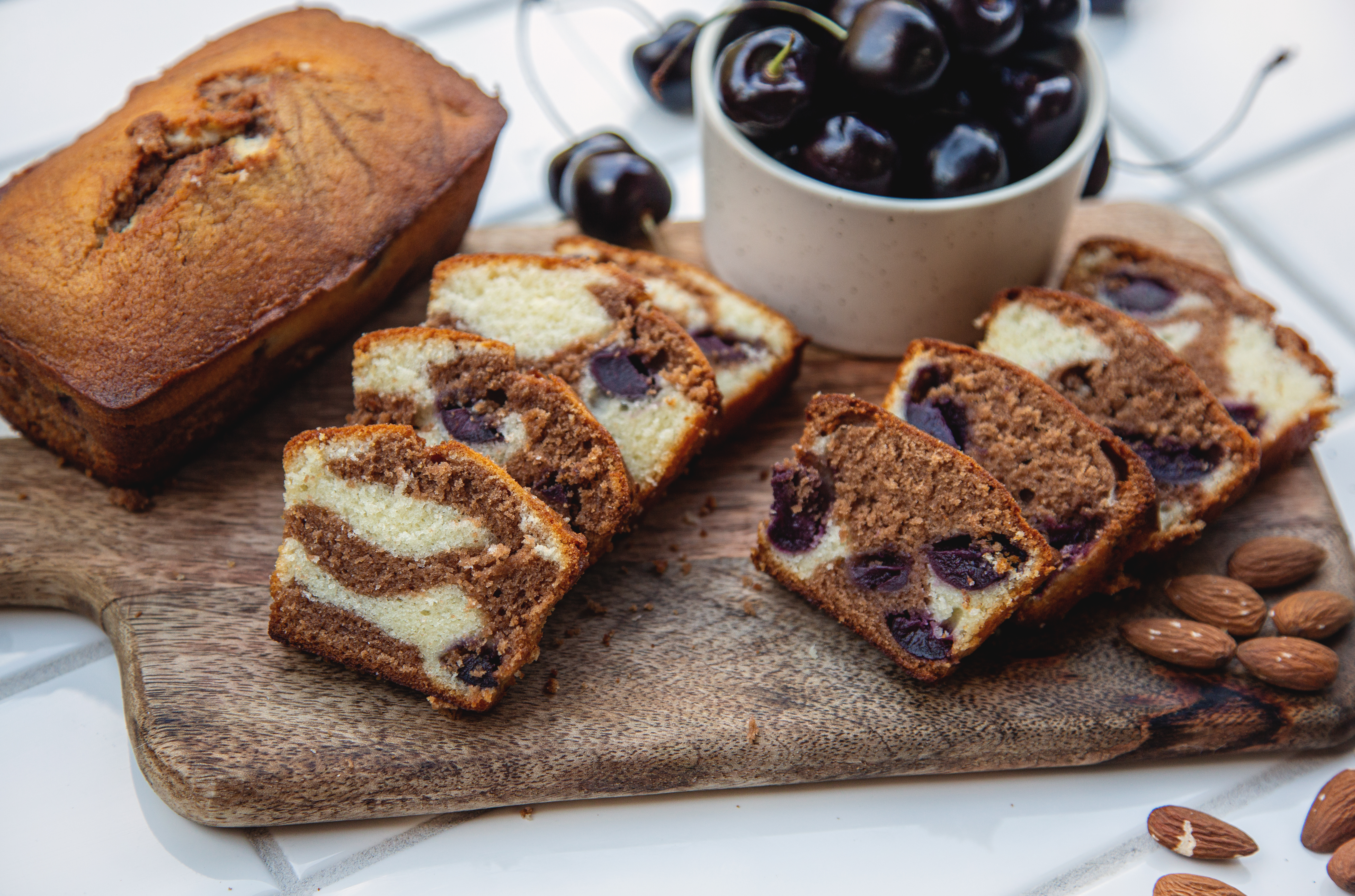 Preheat oven at 350F
In a large bowl, sift the flour andalmond powder. Add the baking powder and the salt. Mix thoroughly.
In a separate bowl, cream the margarine and sugar together using a mixer until texture turns whitish and frothy. Add in the eggs one at a time while mixing. Add milk.
Gradually add in the flour mix. Split the mixture in half using two separate bowls.
Slowly melt the chocolate using adouble boiler. Add it to one of the two mixes.
Add almond extract to the second mixture.
Pour both mixes in alternation in a greased 9 x 5 inches bread mould while adding the cherries as you pour, spreading them evenly in the mix.
Put in the oven for approximately 50 minutes or until toothpick comes out dry after inserting it in the cake. Let cake cool down at least 15 minutes before removing it from the mould.