Almond, orange & chocolate shortbread cookies
Ingredients
1 cup almond flour
1 cup regular flour
A pinch of salt
¾ cup salted butter, room temperature
½ cup of sugar
1-2 tbsp orange zest (to taste)
1 egg yolk
1 tsp of vanilla
Powdered sugar for decoration
| Servings | Cook time | Prep time | Standing time |
| --- | --- | --- | --- |
| 10-14 cookies | 15 minutes | 20 minutes | 15 minutes |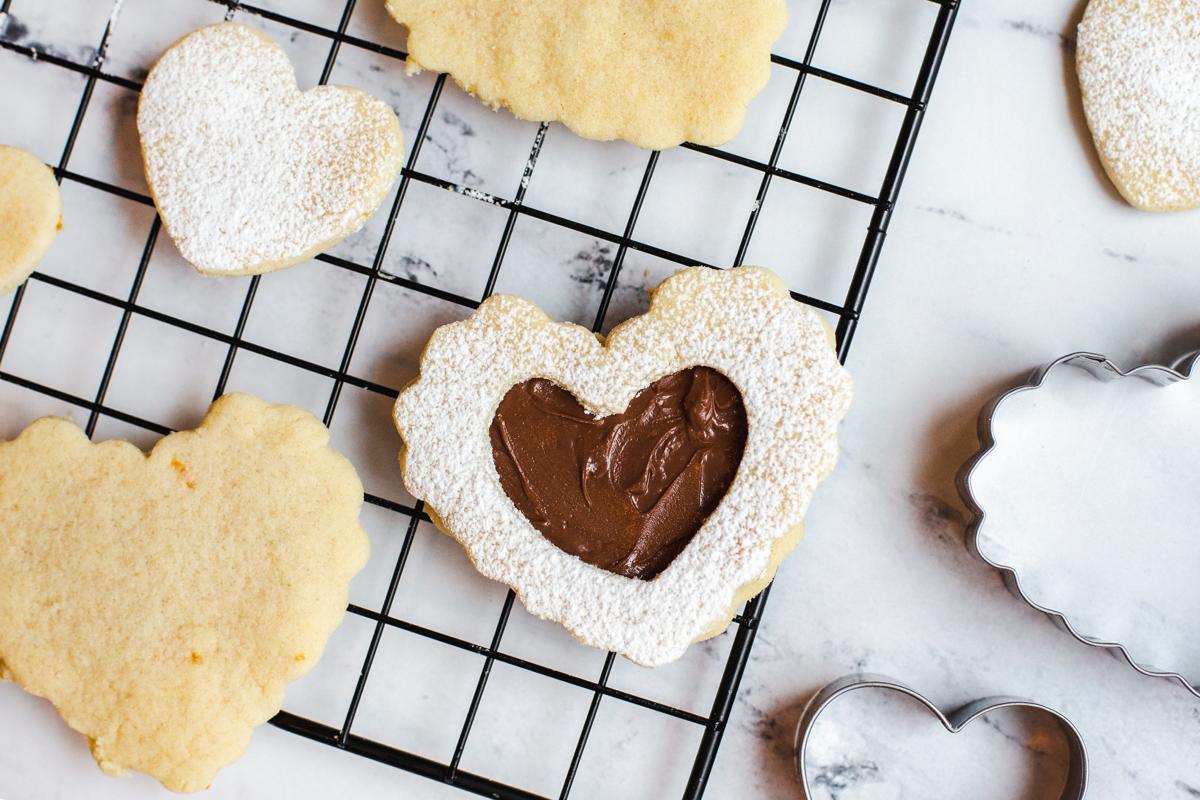 Preheat oven to 350°.
In a medium bowl, combine almond flour, regular flour and salt. Set aside.
In another bowl, whisk the butter, sugar and orange zest.
Add egg yolk and vanilla, mix. Then add the rest of the dry ingredients previously set aside.
Mix well until a paste forms.
Roll dough out on a well-floured surface until about ¼ inch thick. (Be careful with the dough which is very crumbly. Roll gently and put flour on the rolling pin regularly).
Cut out the cookies with the cookie cutters (leave some cookies full and the others with a heart cut-out in the middle) and place them on a baking sheet with parchment paper.
Bake for about 10-15 minutes.
Leave to cool. Spread Laura Secord Chocolatey Spread over solid cookies and sprinkle powdered sugar over window cookies. Assemble the two like a sandwich.