Banana & chocolate bread – Dairy & egg free
Ingredients
1 ½ cups of flour
1 tsp. of baking powder
1 tsp. of baking soda
3 bananas
½ cup of coconut milk
1 tsp. of lime juice
½ cup of margarine
1 cup of white sugar
1 ½ tsp. of vanilla extract
| Cook time | Prep time |
| --- | --- |
| 45 minutes | 25 minutes |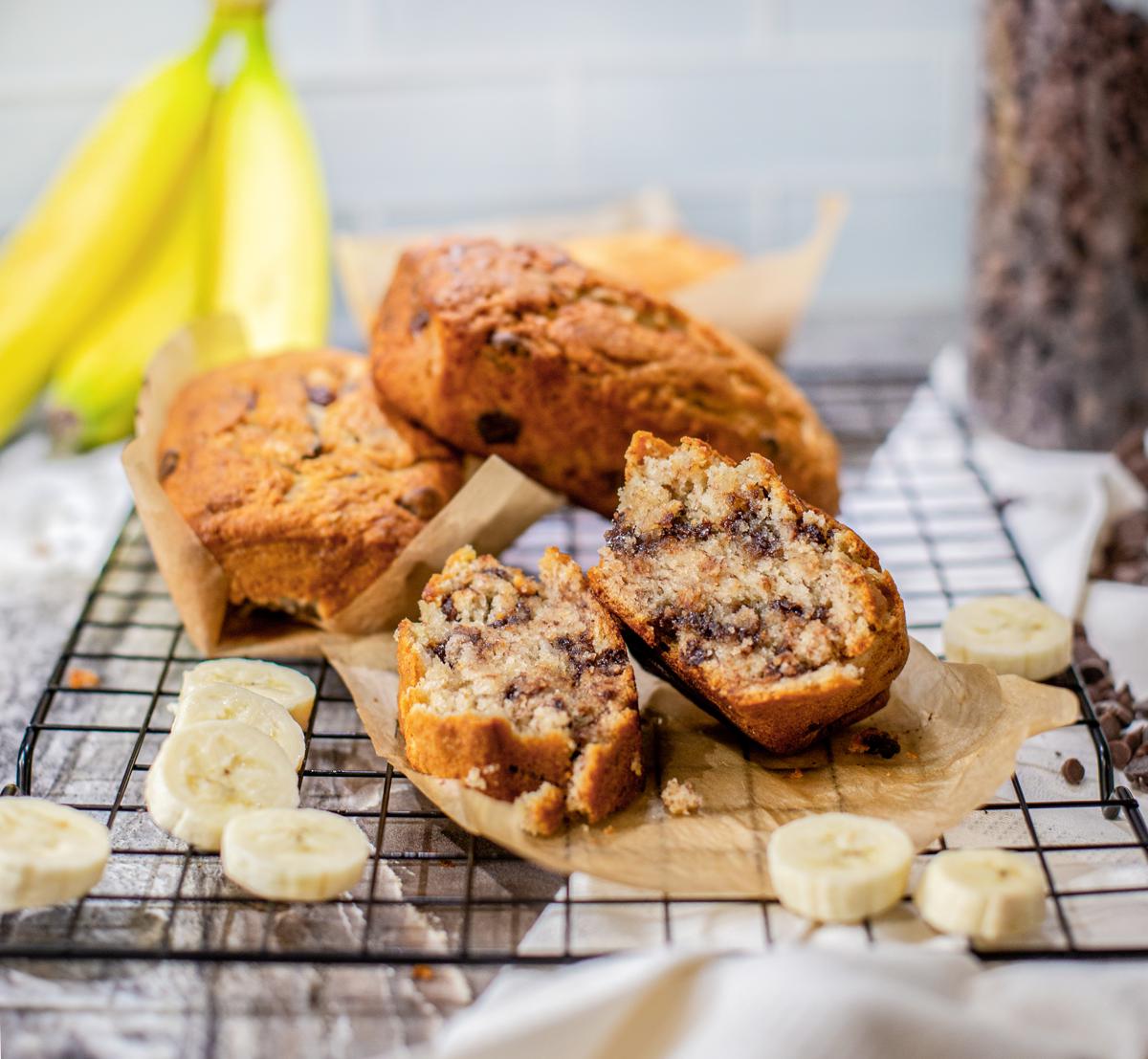 Preheat the oven to 350F. Grease a large loaf pan or 4 small loaf pans which are the equivalent of the large one.
In a first bowl, mix the flour, baking powder and baking soda.
In a second bowl, mash the bananas with a fork and mix them with the coconut milk and lime juice.
In a third bowl, whisk the margarine with the sugar then add the vanilla extract. Add the contents of the first and second bowl alternately, mixing gently.
Add chocolate chips.
Bake for about 45 minutes in the small pans or 1 hour in the large pan or until a toothpick comes out dry.
Leave to cool before unmoulding.