Biscuits S'mores
Ingredients
1 ½ cup of flour
½ tsp of baking soda
½ tsp of baking powder
¼ tsp of salt
¾ cup of margarine
1 cup of brown sugar
2 tsp of vanilla extract
2 egg yolks
Approximately 10 large marshmallows, sliced
For a double chocolate version
| Servings | Cook time | Prep time | Standing time |
| --- | --- | --- | --- |
| 10 à 14 biscuits | 7 minutes | 25 minutes | 24 hours |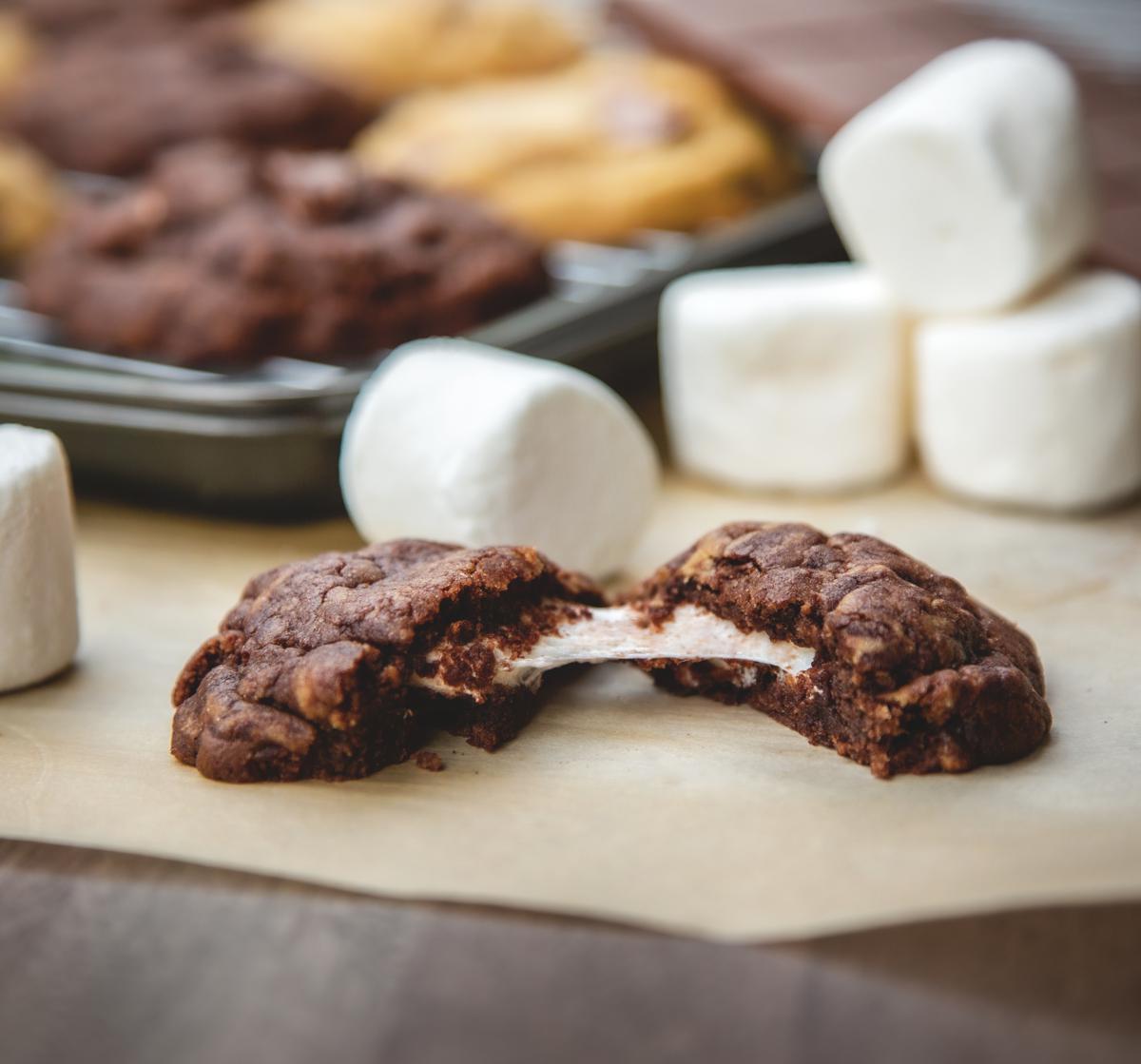 Cut each marshmallow into 4 slices then put them in the freezer for at least 1 day.
Preheat oven to 350F.
Combine the dry ingredients in a bowl and set aside.
In another large bowl, whisk together margarine and brown sugar. Then add the 2 egg yolks and the vanilla.
Gradually incorporate the dry ingredients into the mixture and mix until you have a nice paste.
Add the chocolate pieces.
For a double chocolate version, add the cocoa powder.
On a baking sheet lined with parchment paper, form small patties of dough, place 3 slices of marshmallow by slightly overlapping them to form a triangle in the centre of the patty. Then cover the marshmallows with another small patty. Repeat.
Bake approximately 7-8 minutes for very soft cookies. Let cool before serving.