Chocolate & Fruits Popsicle
Ingredients
Dark chocolate & raspberry popsicle
100 ml of 15 % cream
100 ml of milk 3.25 %
Fresh raspberries
White chocolate & strawberry popsicle
100 ml of 15 % cream
100 ml of milk 3.25 %
Fresh strawberries
| Servings | Prep time | Standing time |
| --- | --- | --- |
| 4 popsicles | 20 minutes | 6 hours |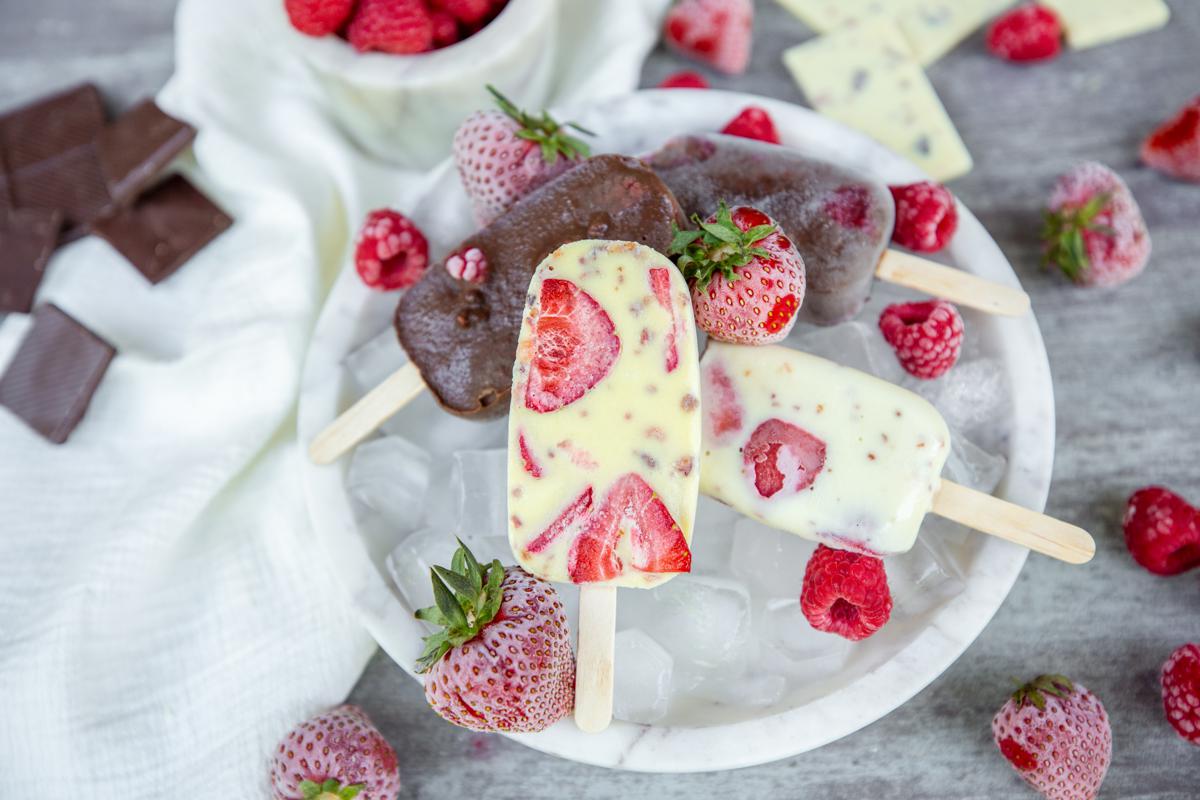 In a saucepan, heat the milk and cream over low-medium heat and bring to a boil.
In a bowl, cut a 100 g chocolate bar of the desired flavour into pieces and pour the hot milk/cream mixture over the chocolate.
Stir until you obtain a creamy and uniform mixture.
Cut the fruit in small slices and place them in the popsicle moulds.
Divide the chocolate mixture into the popsicle moulds then freeze until the popsicles are completely frozen (minimum 6 hours).
For a different flavour, repeat these steps with another bar of your choice.