French & Frosted Mint Chocolate Cheesecake
Ingredients
For the crust
230 g of crushed chocolate cookies or chocolate crumbs
70 g unsalted melted butter
For the cake
500 g of room temperature cream cheese
¾ cup of powdered sugar
478 ml of 35% cream
2 tsp of vanilla
½ tsp of mint essence
15 drops of green food coloring
For decoration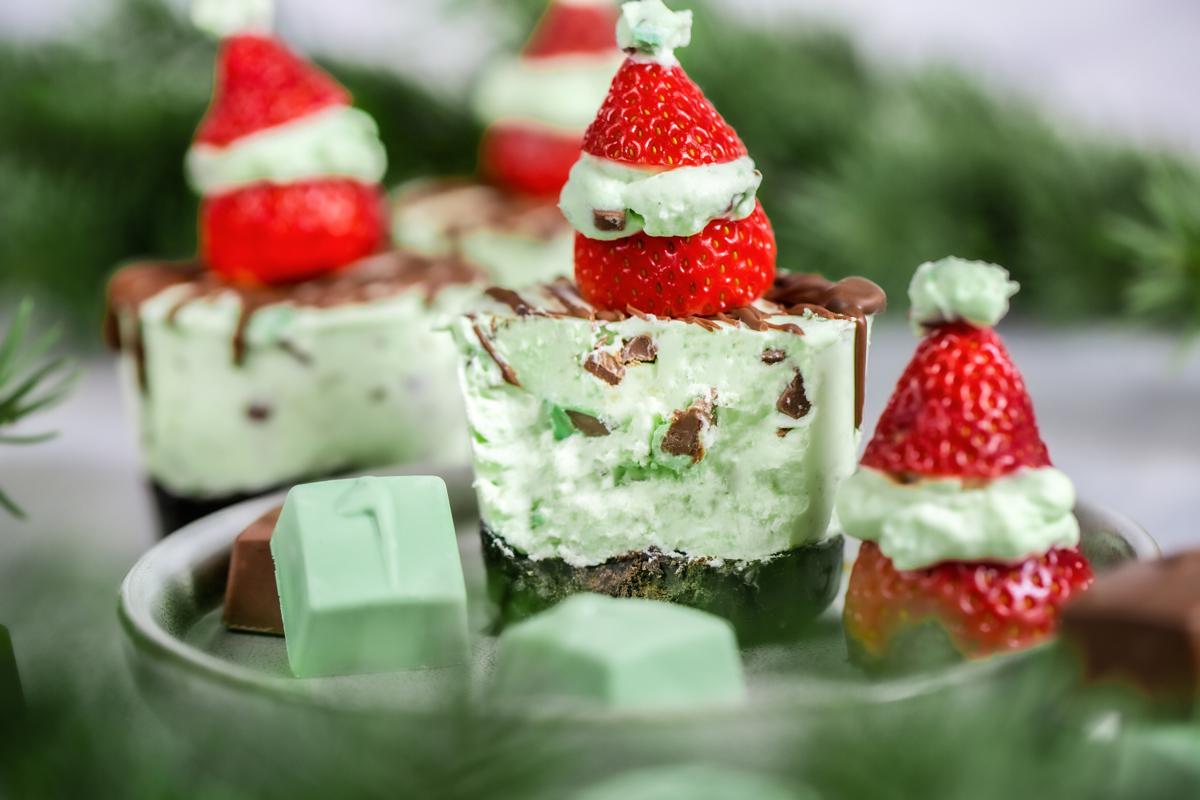 Mix the chocolate cookie base with the melted butter for the crust.
In a silicone muffin mold, place the preparation at the bottom of each cavity and crush well. Place in the fridge while you prepare the rest.
Whip the cream cheese and powdered sugar with an electric mixer.
Add the cream, vanilla, mint extract and food coloring then blend until stiff peaks form.
Cut the Laura Secord mint chocolates into small pieces and incorporate them to the mixture, stirring gently.
Fill moulds with cake mix and refrigerate overnight.
Cut the strawberries in 2 lengthwise and garnish with the rest of the cake mix preparation then put them in the fridge as well.
Before serving, melt 3 pieces of mint chocolates and decorate the tops of the cakes.