Giant Easter Cookie
Ingredients
200 ml of butter, room temperature
1 cup and ¾ of golden brown sugar
2 egg yolks
1 tsp of vanilla
2 cups of all-purpose flour
1 tsp of baking powder
| Cook time | Prep time | Standing time |
| --- | --- | --- |
| 30 minutes | 20 minutes | 10 minutes |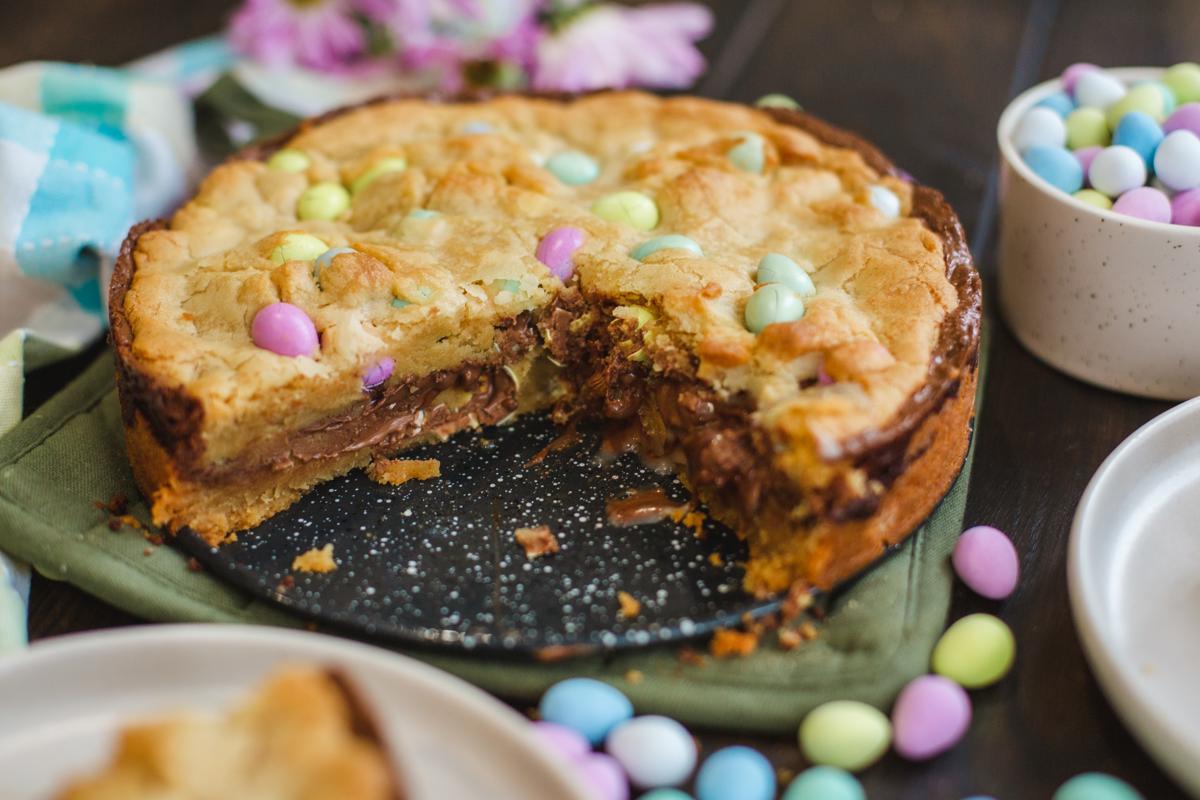 Mix the butter and the brown sugar with an electric whisk.
Add the egg yolks and vanilla, mix. Then add flour and baking powder, mix.
Add the crunchy mini eggs and knead by hand.
Put half in a baking dish previously coated with butter and crush well.
Add the chocolate spread generously.
Add the 5 mini Secord eggs on the spread.
Crush the other half of the dough into a patty and place it over the rest.
Bake at 325°C for about 30 minutes or until the top is golden brown.
Allow to cool before unmolding.