Peanut Butter & Chocolate Easter Nests
Ingredients
2 cups of puffed rice cereal
1 cup of chocolate crumbs
1 cup of peanut butter
Decoration
| Servings | Cook time | Prep time | Standing time |
| --- | --- | --- | --- |
| 12 | 3 minutes | 10 minutes | 30 minutes |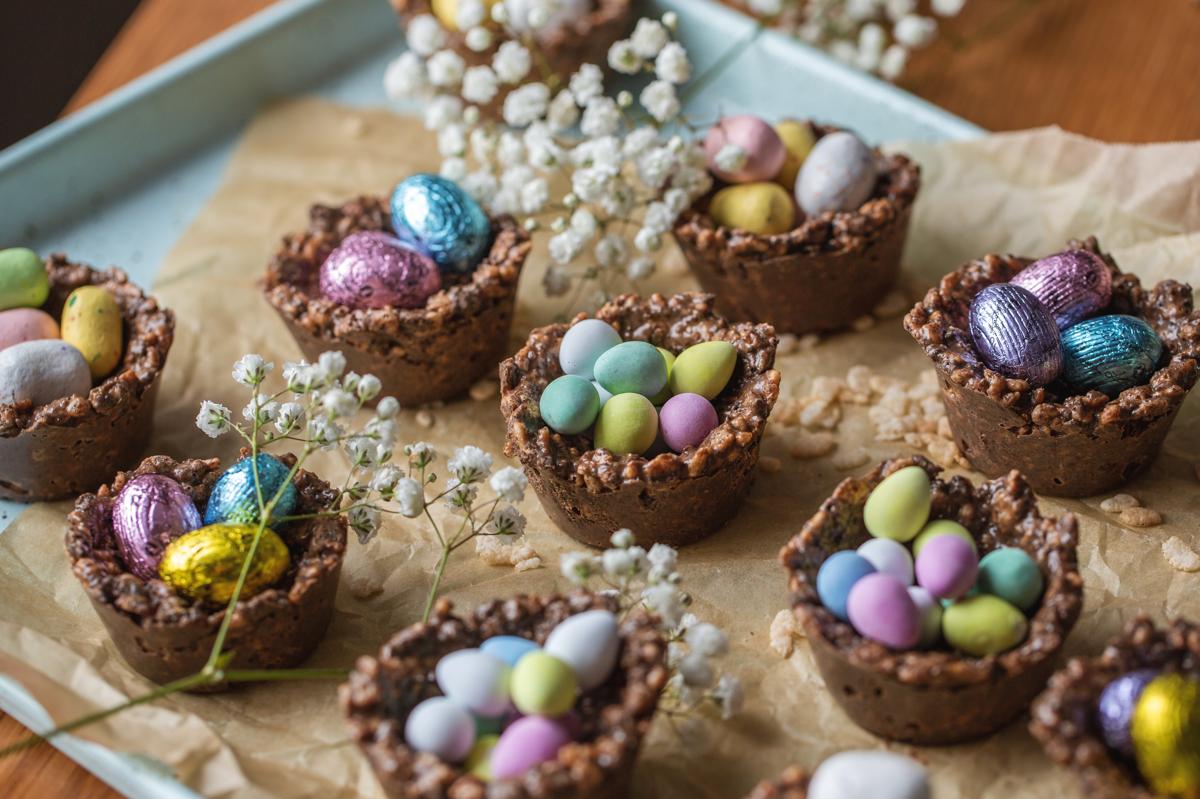 Melt the chocolate chips in the microwave at maximum power, stirring every 30 seconds until all the chocolate is melted.
Lightly warm the peanut butter in the microwave for about 20 seconds.
Add the melted chocolate and peanut butter to a large bowl with the cereal and chocolate crumbs. Mix well.
In a muffin mould, place a ball of preparation without it going over the rim of the mould cavity and crush it around the edges to form the nest. Repeat until there is no preparation left.
Place in the freezer for 30 minutes then transfer to the refrigerator until ready to serve.
Just before serving, decorate the nests with Laura Secord mini eggs, milk chocolate eggs or chocolate & marshmallow candied eggs.