Raspberry, Maple Syrup & Chocolate Trifle
Ingredients
100 ml of 35% whipping cream
1 tbsp. of maple syrup
1 container of fresh raspberries
2 small store-bought angel food cakes cut into pieces
| Servings | Prep time |
| --- | --- |
| 2 | 15 minutes |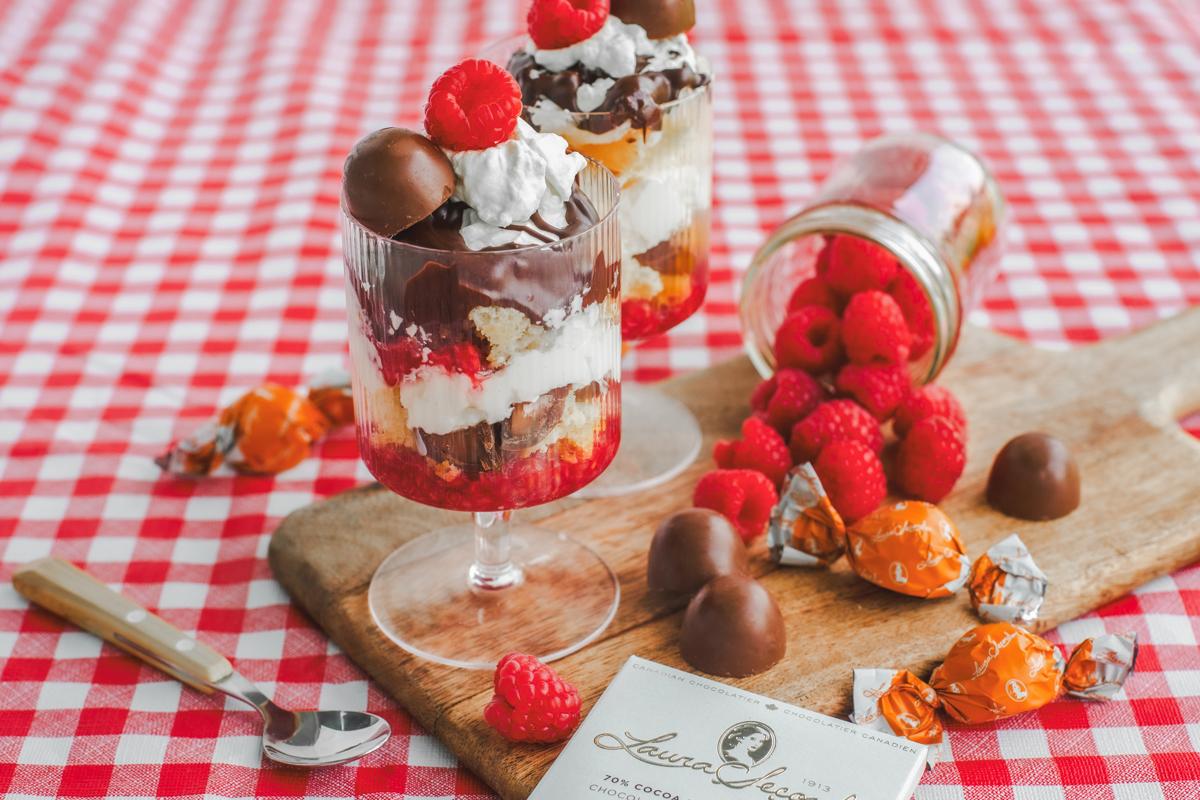 Beat the 35% cream with the maple syrup until you obtain peaks.
With a fork, mash about half of the raspberries.
Melt the pieces of the chocolate bar in the microwave for about 45 seconds to 1 minute and stir well until you obtain a fully liquid texture.
Cut 4 Signature chocolates into quarters.
In the container of your choice (the size of a small glass), layer all the ingredients one after the other – raspberry puree, cake pieces, chocolate quarters and whipped cream (makes two layers of each ingredient).
Garnish everything with a drizzle of melted raspberry dark chocolate, fresh raspberries, and the last piece of Laura Secord Signature chocolate.